DAY OR NIGHT, THIS ORGANIC AND NUTRIENT-DENSE MOISTURIZER WILL GIVE YOUR SKIN A REMARKABLE GLOW!
Packed with freshness and purity to preserve the raw ingredients.
Provides lasting hydration
Protects against wrinkles and fine lines†
Firms skin and promotes elasticity†
Boosted naturally with: DMAE, Hyaluronic Acid, and MSM.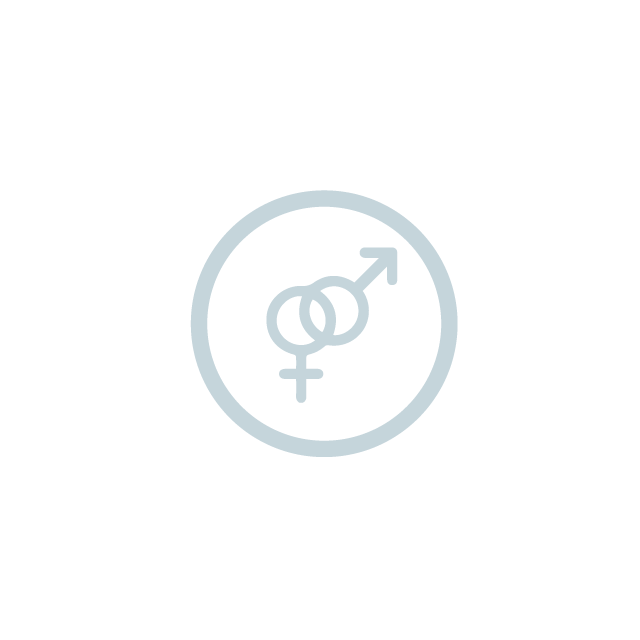 Ingredients Matter
Drench your skin with pure organic ingredients plus super hydrating hyaluronic acid and DMAE. Bring more natural moisture to dry skin and boost vital hydration for soft, fresh skin.
Go Beyond Natural, Go Organic...
The Intense Nutrients Moisturizer is ideal for all skin types. Vegan-sourced MSM, DMAE, and Hyaluronic Acid combine with powerful organic nutrients to uncover radiant, youthful-looking skin with each use.
No harmful ingredients
No harsh detergents or any chemicals.
No animal products or animal testing.
See and Feel the Difference of Organic
Not only does organic work better, it's better for you. Where most creams and treatments need to be rotated to avoid sensitivity and tolerance of harsh chemicals, this organic moisturizer can be used indefinitely. You'll never want to use another product on your skin again, the results and feel are amazing and lasting.
Aloe barbadensis (Organic Aloe) Juice, Butyrospermum parkii (Organic Shea) Butter, Simmondsia chinensis (Organic Jojoba) Oil, Emulsifying Wax, Aspalathus linearis (Organic Rooibos Tea) Extract, Dimethylaminoethanol (DMAE), Camellia sinesis (Organic Green Tea) Extract, Methylsulfonylmethane (MSM), Camellia sinesis (Organic White Tea) Extract, Hyaluronic Acid, Oenothers biennis (Evening Primrose) Oil, Salix nigra (Organic Blackwillow Bark) Extract, Tocopherol (Vitamin E), Organic Usnea lichen Extract, Rosa mosqueta (Rosehip) Oil, Citric Acid
Apply small amount over clean face and neck. Use day and night.
We actively sought out the top professionals and naturopaths to create this amazing organic moisturizer that uses absolutely no chemical preservatives or harsh ingredients. We kept working on a formula until we completed the Intense Nutrients Organic Moisturizer, a formula we are truly proud of…
Uses raw and organic ingredients Incorporates bioactives to promote beautiful, clear, hydrated skin Preserved organically Does not contain perfumes or unnecessary irritants to the skin.
No parabens
No sulfates
No perfumes
No synthetic sunscreens
Non-GMO
No chemical preservatives
No pesticides
No chemical fertilizers
Made in the USA
Is this Organic Moisturizer good for oily or dry skin?
Don't let the thick consistency fool you, Intense Nutrients Moisturizer contains organic ingredients that are ideal for ALL skin types. Because of their unique "smart" qualities, these ingredients hydrate and nourish dry skin without over moisturizing oily skin. When combined with the Élavonne organic skin care system, any skin type can bring their skin into perfect balance.
Is this Organic Moisturizer good for acne or acne prone skin?
There are three key causes of acne: excess oil production, insufficient cell turnover, and irritation. For acneic skin, the Intense Nutrients Moisturizer is a good choice. Key ingredients rejuvenate and even promote skin clarity by working with your skin's natural instincts. Plus,  you'll never irritate your skin by using it. For best results with acne, make sure to use the Pore-Refining Exfo Toner which promotes cell turnover and clear pores. Also, never over-cleanse your skin with harsh cleansers, which is a common mistake with acne prone skin. Our Nourishing Pomegranate Cleanser is perfect for this type of skin. Allow 3 weeks to produce full results.
Does this Organic Moisturizer need to be refrigerated?
No. This moisturizer is organically preserved and does not require refrigeration, however, you should not store your moisturizer in a place that exposes it to intense heat. The container should last about 30-45 days.
Is this product non-comedogenic?
Any oil-containing product will have some level of comedogenic properties. The oils and ratios of the oils we use carry a low risk of blocking pores or causing blackheads. Further, our moisturizer contains ingredients that firm and strengthen skin surface and promote skin clarity. If you are concerned with breakouts, be sure to cleanse thoroughly with warm water, follow with Pore Refining Exfo-Toner to tighten pores while pores are still open from cleansing. When dry, apply a small amount of moisturizer to keep skin hydrated day and night.
Why does the consistency of my moisturizer change in heat?
Since these product are natural and organic, they don't contain the wax content that other products do, and thus are susceptible to higher heat. If you receive a product that is liquified to any degree, simply refrigerate it for 24 -48 hrs and it will set up again. The product would be fine for use.
ORGANIC INGREDIENTS AT WORK
Organic oils match your skin's natural lipid barrier and won't clog your pores. This unique formula balances skin correcting, skin firming, and skin hydrating ingredients in one beautiful cream.
DMAE
Strengthens skin at the dermis level, provides plumpness, and protects and corrects the collagen matrix. This intriguing substance works wonders to build back incredible skin quality.†
Hyaluronic Acid
Helps to draw moisture to the skin and decrease the formation of wrinkles.†
MSM
Calms skin inflammation and protects from collagen degradation. Helps skin to maintain its pliability and elasticity.†
Organic Aloe and Organic Oils
Match your skin's lipid barrier so it can stay hydrated and moisturized naturally without the need of chemical absorption aids.
Organic Antioxidants
Protect the skin's immunity to outside offenders and stress. Organic willowbark and tea extracts keep the skin looking new and fresh after each use.