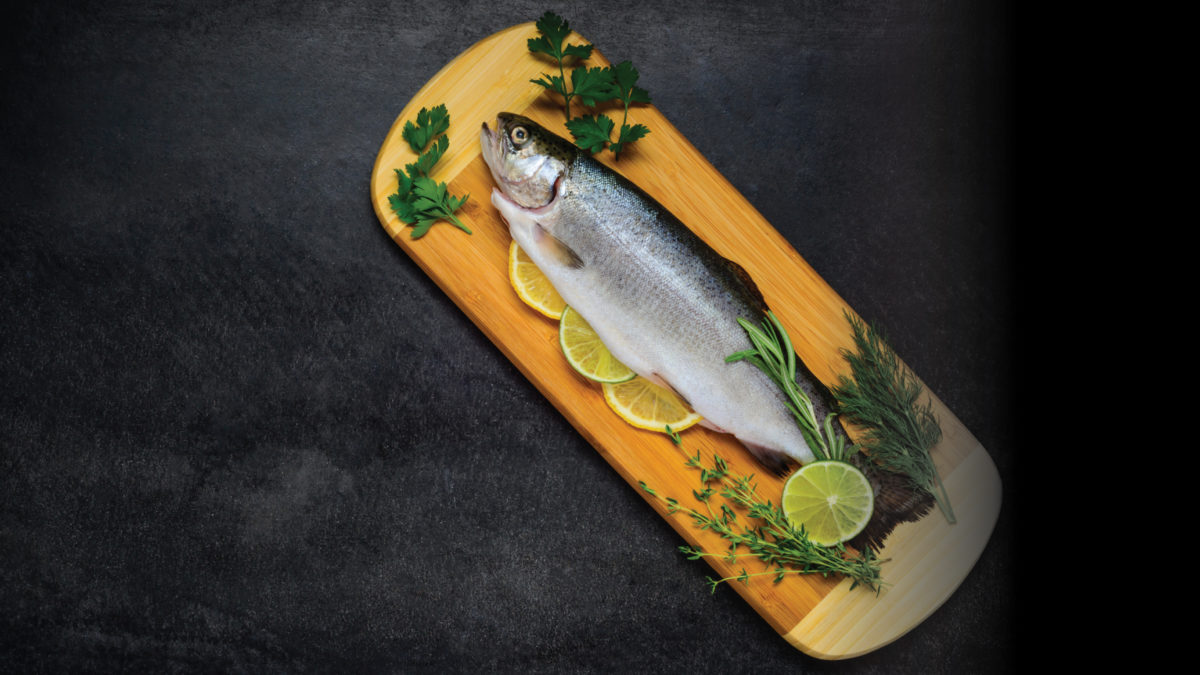 Perfecting The Anti-Aging Diet: Collagen Peptides From Fish
The Anti-Aging Diet, can it be perfected?We've learned that adding dietary collagen will help with anti-aging concerns like wrinkles and skin quality.
Diet Tips to Protect Cellular Aging and Skin Aging
Strengthen Skin with a Fish Collagen Supplement
To perfect your anti-aging diet, look into ingestible collagen made from fish. Not to be confused with Marine Collagen, which is generally from various sources, fish collagen peptide, or hydrolyzed collagen from fish, is proving to be one of the most effective ingredients in the anti-aging diet and the best source of Type I collagen.
Studies shows significant improvements with pores, skin tone, age spots, and wrinkles when given regular collagen supplement doses for 6 months.
Related: The Beauty of Protein: What are the Best Sources
Collagen in general is one of the most widely used biomaterials for regenerative medicine and engineering of tissue. Collagen peptides have been used as a dietary supplement, and research results indicate that fish collagen peptides exert a positive effect on cells in terms of collagen synthesis, mineralization, and quality.
The result is more youthful skin.
Protect Your Cells with Omega-3 Fish Oil
Omega-3 fatty acids help protect your cells from aging, by protecting DNA telomeres, the "protective caps" at the ends of our chromosomes. Over time, these tails get worn out and hinder their ability to replicate.
Long telomeres are correlated to longer life and healthy aging for many reasons, including their activity in resisting collagen degradation. Fish oil is also known for its ability as an anti-inflammatory, a key factor of aging, and is the best source of omega-3 fatty acids.
Omega-3 fatty acids vary greatly in quality. Some supplements may be rancid or contain toxins. Norway Pure Omega-3 is an ultra pure, triple distilled fish oil that provides the highest quality omega-3 essential fatty acids.
Addressing these key causes of the signs of aging, collagen deficiency, collagen degradation, and cellular aging, will enhance your overall health and beauty. These effective methods will build up your collagen levels and protect the cells for repair.
Boosting collagen levels in your body through diet will keep skin supple and is guaranteed to be safe.* In fact, a study of individuals using fish collagen peptide to their diet has shown that the result supports a more youthful appearance.
Amino Collagen C with Hyaluronic Acid is the an amazingly effective anti-aging dietary supplement that is made from pure fish collagen peptide with no fillers or flavors. Further, the hyaluronic acid and vitamin C support increased collagen production within the body, as well as improved skin hydration.
Read: Studies of Amino Collagen Supplementation
AMINO COLLAGEN C with HYALURONIC ACID
Made in the USA
Non-flavored formula
No preservatives added
Sugar Free
Only 20 calories per serving
Price: 39.95 Your Price: $34.95
---
Cites and References
Farzaneh-Far R, Lin J, Epel ES, Harris WS, Blackburn EH, Whooley MA. Association of marine omega-3 fatty acid levels with telomeric aging in patients with coronary heart disease. JAMA. 2010;303(3):250-257.
Phang M, Garg ML, Sinclair AJ. Inhibition of platelet aggregation by omega-3 polyunsaturated fatty acids is gender specific-redefining platelet response to fish oils. Prostaglandins Leukot Essent Fatty Acids. 2009;81(1):35-40.
Schwartz SR, Park J. Ingestion of BioCell Collagen, a novel hydrolyzed chicken sternal cartilage extract; enhance blood microcirculation and reduced facial aging signs. Clin Interv Aging. 2012;7:267–273.
SALE: SAVE 25%